Your Air Conditioning Contractor in Springwood
Are you looking for an air conditioning expert in Springwood?
Do you need help with air con repairs and installation?
Call us on 0430 814 516 to schedule an appointment with us.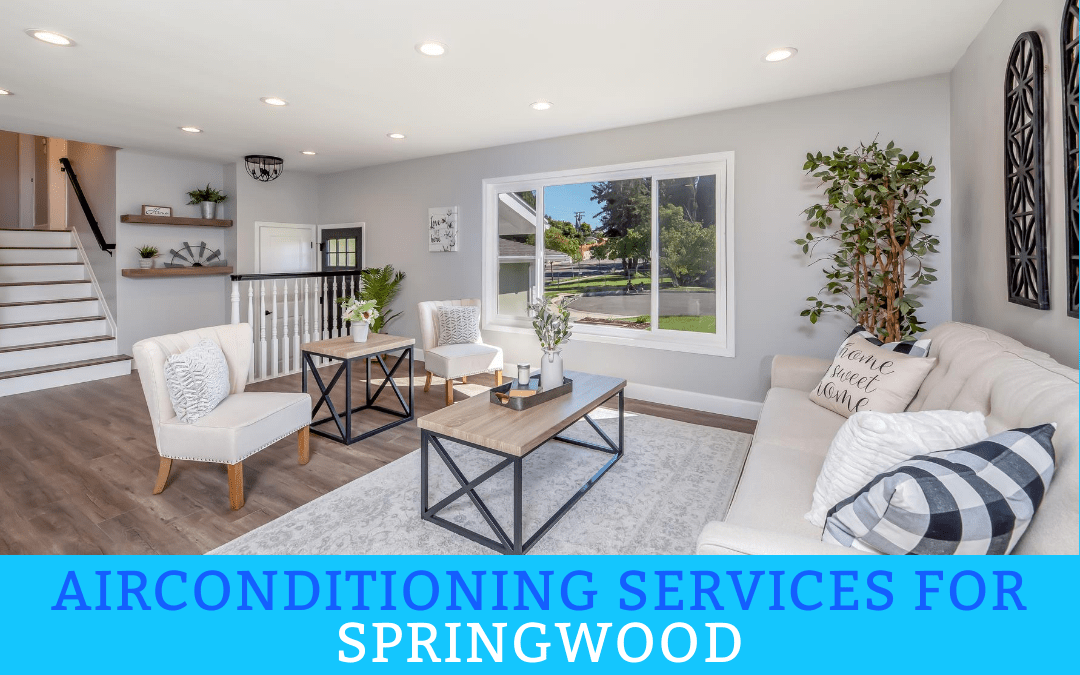 Why Do You Need an Efficient Air Conditioning System in Springwood?
It always helps to have an air conditioning system in Springwood. More than just cooling the rooms, air conditioners also serve as a dehumidifier that can prevent pests and mould from breeding in your property. Some air conditioners can also serve as heaters during the cold season with minimal energy consumption compared to electric heaters.
Do you have a shop or is an owner of a commercial establishment?
An air conditioning system is again a vital part of these properties, especially in Springwood because  it ensures your place is comfortable and relaxing for your potential clients.
Does it help in my food preserving my produce?
Definitely! An efficient refrigeration system is an important aspect for any restaurants and grocery stores because it helps in preserving the quality of your products. Thus, it is important to ensure your establishment has the right type and size of air conditioning system.
What Type of Air Conditioning Systems Can We Install in Springwood?
2 Cool Refrigeration and Air Conditioning has a long professional experience in dealing with various types of air conditioning systems in Springwood. Our technicians are skilled and knowledgeable with the following air conditioning systems:
Window-type AC system
This is one of the oldest and most common types of air conditioner. It is recommended in cooling and dehumidifying a single room. Thus, the unit is often used in small shops as well as residential properties.
Split-type AC system
Split type is the slim, often rectangular air conditioner which is connected to an outdoor component. The two portions are connected by pipes which require smaller holes in the wall as compared to window type AC.
Ducted-type AC system
If cooling several rooms at the same time is your thing, ducted AC is your ideal option. This single unit is connected to several channels, one for each room, so that the cool air produced by the main unit is dispersed to different areas simultaneously.
2 Cool Refrigeration and Air Conditioning is always happy to help you in choosing the right air conditioning system for your home and business. Talk to us, today for a free quote.
Our Air Conditioning Services for Homes and Businesses in Springwood
Here at 2 Cool Refrigeration and Air Conditioning, we offer efficient services to solve your air conditioning problems in Springwood. This includes but is not limited to the following:
Cleaning of filters
Biofilms are those mud-like dirt in air conditioning filters. Improper cleaning of filters allows disease-causing germs to grow in these biofilms. So we provide effective solutions that will get rid of these deep seated biofilms in your AC's filter.
Checking and maintenance of gas levels
Low gas levels significantly affect the performance of your air conditioning system. With insufficient gas, the AC wouldn't be able to produce cool air. For this reason, we carefully check the gas levels of your units as part of our maintenance services.
Fixing electrical connection
Electric shock and fire accidents can be rooted to faulty electrical connection. Here at 2 Cool Refrigeration and Air Conditioning, we make sure that your AC's wiring is properly cabled upon installation.
Checking of air flows and installation of fan
Since the fans and compressor were often placed outdoor, they are always at risk of damages. With a damaged fan, your air conditioner won't work well. Thus, we see to it that fans and compressors are always checked.
Preventive component replacement if required
A well-maintained air conditioner lasts longer. We understand that this is one of your most expensive investments, so we always do preventive maintenance and repairs whenever necessary.
Do you have specific concerns which are not in the list? Send us a message so we could help.
Why Choose Us for Your Air Conditioning Installation and Repair Needs in Springwood
"Everything's in Springwood!" as they often say. From affordable residential properties to accessible malls, schools, religious centres and gyms, Springwood is a great place to live in.
To match the lively social condition of the place, we offer a hassle-free and accommodating service at 2 Cool Refrigeration and Air Conditioning. We understand that most people in Springwood are either busy with their works or enjoying their retirement. Hence, we opt to take charge with maintaining your air conditioning system so you will not bother yourself with the task.
With extensive experience in providing air conditioning solutions, we guarantee that we are capable of your air conditioning system's needed maintenance. Call us on 0430 814 516.
QBCC License: 15047249
Company Arctick License number: AU 43386 
Trade Arctick License number: L- 004757